Dell EqualLogic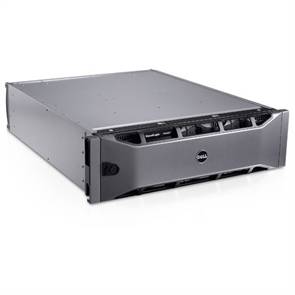 Enterprise-class iSCSI SAN
Ideal for Consolidation

The EqualLogic peer storage architecture delivers a capable and affordable SAN that is extremely simple to manage


Exceptional Ease of Use
The PS6000E is an intelligent storage array that provides rapid installation, simple management, and seamless expansion. All PS Series storage arrays include SAN configuration features and capabilities that sense network topology, automatically build RAID sets, and conduct system health checks to help ensure that all components are fully functional. A PS6000E can often be installed, configured and serving storage in less than 1 hour.
MODULAR DESIGN WITH ENTERPRISE RELIABILITY
EqualLogic PS Series arrays are based on a virtualized modular storage architecture that enables IT managers to purchase only the storage that is needed when it is needed – to help prevent both under utilization and over-provisioning. Using patented data movement technology, all PS Series arrays can work together to automatically manage data, load balance across system resources and expand to meet growing needs.
ENTERPRISE DATA SERVICES WITHOUT ADDITIONAL COST
EqualLogic PS Series arrays include the following enterprise data services and software features with no additional software licensing fees: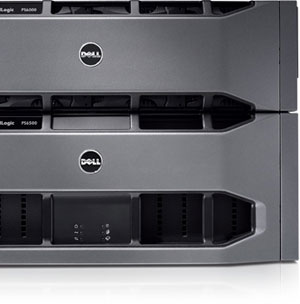 Management
PS Group Manager
SAN Historical Performance Monitoring
Rapid Provisioning
Remote Setup Wizard
Roles-Based Administration
Volume Management
Data Protection, Availability and Recovery
Auto-Replication, Multi-Way
Instant Volume Restore
Multi-Path I/O
Multi-Volume, Writeable Snapshots
Snapshot and Auto-Replication Scheduler
Volume Cloning
Volume Consistency Sets